Hereford Self Storage Containers are suitable for personal/ domestic use, enabling a secure and low-cost space on rolling contracts . Potential uses include:
Flexible substitute for a garage, extension to house, vehicles and large leisure equipment such as kayaks
Space for DIY projects
Storage for hobby sports such as go karts, motoX bikes, classic bikes etc.
Storage of household items/ clothes for future use, particularly in the case of a move or home downsize
Storage for Classic cars or restoration project.
All Hereford Self Storage containers are condensation sealed.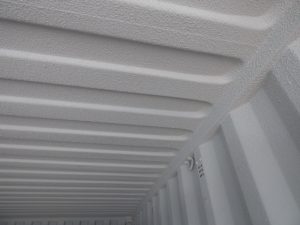 Our Hereford Self Storage facility is absolutely ideal for businesses who need constant vehicular access to their containers to load/ unload their goods. A wide variety of businesses can utilise Hereford self-storage containers to relieve space in their own offices or warehouses. Potential business storage uses include:
Stock overflow storage
Archive space for documents
Storage of tools and equipment
Holding space for a business moving their operations
Need more space but don't want to move premises? Then Hereford Self Storage is the perfect solution.
Hereford Self Storage invites local business' to take out cost effective long or short term contract hire and welcomes all inquiries, if you want to come and visit us to view the secure storage site, we would be happy to give you a site tour.
For a friendly secure service come visit Hereford Self Storage on Burcott road, We also offer a free key ring to new customers!